Percocet is an opioid analgesic that is prescribed for the treatment of pain associated with surgical procedures, injury and certain types of illness. The medication includes the active ingredient Oxycodone as well as acetaminophen. Unfortunately, Percocet abuse is a major concern in the United States, resulting in a number of overdose related deaths, serious injury and various other consequences that impact both the user and society as a whole.
What is Percocet?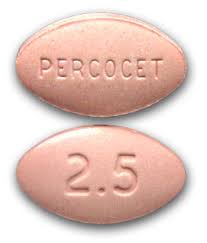 Percocet is a dangerous medication that can lead to addiction.
According to the Texas State Board of Pharmacy, Percocet is a medication that was once only manufactured in a single strength of 5 mg of Oxycodone paried with 325 mg of acetaminophen. Today, the medication comes in an array of concentrations ranging from 2.5 mg tablets to 10 mg tablets.
The medication is used to treat moderate to severe pain and is often prescribed to patients suffering from chronic illness, cancer or serious injury. Percocet abuse is a growing problem, and despite law enforcement efforts to reduce the amount of this drug that makes its way to the streets and into the hands of those who intentionally abuse it, overdose deaths continue to surge.
Signs of Percocet Use
When percocet is used, it can cause mild constipation, headaches, nausea and vomiting. According to the National Library of Medicine, early signs of use include:
Weakness or Fatigue
Confusion or Memory Loss
Slurred Speech
Drowsiness
Lightheadedness
Changes in Mood
Euphoria
Many of these signs of use are commonly covered up or downplayed by the user, especially if abuse if taking place.
Signs of Percocet Abuse
Anytime percocet is taken without a prescription or it is taken with the intent to get high, the user is abusing the drug. It can be difficult to recognize Percocet abuse if an individual is prescribed the medication, but for those who are not prescribed the drug, any use is considered abuse.
If You Suspect Percocet Abuse, Consider the Following Signs:
Running out of a prescription before the refill date.
Asking for more percocet before the refill date/
Seeking percocet prior to the date in which the drug should be refilled.
Seeking multiple doctors to prescribe the same drug.
Making up injuries or conditions in which the drug would be prescribed.
Taking more Percocet than prescribed or taking the drug more often than it is prescribed.
Using Percocet to cope with stress or to feel good.
Taking Percocet while using other medications or drugs.
Using Percocet as a means of "getting high."
Using Percocet despite troubles with the law or otherwise.
Symptoms of Percocet Addiction
Percocet addiction can arise with continued use of this medication whether you are taking it as prescribed or you have been taking the drug for recreational use. The symptoms of percocet addiction range from cravings and an increased tolerance to the drug to an increased desire to use and symptoms of withdrawal when the drug is not available.
Pay Close Attention to the Following Symptoms of Percocet Addiction:
Crushing, chewing or snorting percocet.
Seeking percocet from many doctors.
Taking extreme measures in order to obtain percocet.
Using percocet in dangerous situations such as while driving.
Taking Percocet to cope with emotions.
Using Percocet to feel good.
Feeling sick when you don't have Percocet.
Feeling as if you can't or don't want to go through life without Percocet.
Feeling as if you would like to quit using Percocet but don't know how.
Wishing you could stop, but being unable to find the strength to quit.
Taking more percocet than you intended to.
Taking percocet more often than intended.
Making promises to quit and failing.
Taking Percocet despite trouble with your health, the law, your relationships or your finances that have resulted from Percocet use.
Percocet Overdose
According to Medline Plus, "overdose occurs when someone intentionally or accidentally take too much medicine." An individual may overdose as a result of taking too much Percocet following a prescription for a legitimate purpose or he may overdose as a result of using Percocet recreationally. Regardless of how the overdose occurs, the dangers of Percocet overdose are much the same.
Risks Associated With Percocet Overdose Include:
Cardiac Arrest
Stroke
Heart Attack
Respiratory Failure
Shallow Breathing
Inability to Breath
Injury
Death
Dangers Associated with Percocet Abuse
The greatest danger associated with Percocet abuse is the potential for overdose and the possibility of death resulting from that overdose. In addition to the risk of overdose, users are also at risk of:
Increased tolerance which can lead to physical dependence.
Addiction.
Injury.
Risky behaviors that can lead to STDs or other serious consequences.
Illness.
Accident.
It's important to avoid taking Percocet for any reason other than prescribed and to seek medical attention or the help of a professional treatment provider if you suspect that you or someone you know is using Percocet in any method other than prescribed or is taking a prescribed drug that perhaps shouldn't be prescribed.
Percocet Withdrawal Symptoms
Abrupt cessation of Percocet will lead to serious side effects which can be difficult for the individual to cope with. According to Medline Plus, "opiate withdrawal refers to the wide range of symptoms that occur after stopping or dramatically reducing opiate drugs after heavy and prolonged use (several weeks or more)." Percocet, like other opiates, can lead to an array of side effects associated with withdrawal when the drug is abruptly stopped or when use is greatly reduced.
Withdrawal Symptoms Include:
Anxiety and Fear
Agitation and Irritability
Sweating and Yawning
Tearing and Watery Eyes
Runny Nose and Sneezing
Muscle aches and pains similar to those associated with the flu
Bone Pain and Internal Aching
Diarrhea and Other Gastrointestinal Upsets
Abdominal Cramping and Nausea
Vomiting
Chills and Goose Bumps
The symptoms of Percocet withdrawal will generally subside within a few days if the user remains abstinent and does not resort to previous habits of drug use. Generally, although symptoms may be uncomfortable and even painful at times, Percocet withdrawal is non-life-threatening and does not require the around-the-clock care of a professional.
Percocet Addiction Treatment
Treating Percocet addiction is much like treating an addiction to heroin or any other prescription opioid. Detox is the first step and likely one of the most important steps of the recovery process. During detox, the individual will be stabilized so that he or she can continue to receive treatment for any psychological elements associated with the drug addiction.
Medications are commonly used in the treatment of opiate addiction. According to Harvard Health, the most commonly used medications that can treat patients who are suffering from Percocet addiction include:
Methadone
Suboxone
Subutex
Naltrexone
Buprenorphine
Various other types of medications may also be used throughout the recovery process to control pain, reduce cravings, or otherwise help the individual to feel at ease with the process of recovery.
Following detox, the patient will undergo a series of counseling and therapy sessions that are focused on helping to prevent later relapse. Behavioral therapy such as CBT, motivational interviewing and motivational incentives are common methods of therapy that are used in the treatment of opiate addictions such as a Percocet dependence.
Support will also play a key role in helping the user to recover. Support is found through friends and family, counselors, doctors, nurses, and peers. Support groups, such as NA, are commonly included as part of the treatment regimen used to help people overcome Percocet addiction and take back control of their lives.
Inpatient and Outpatient Treatment
Most people wonder if they should choose inpatient or outpatient treatment when they are seeking help. Unfortunately, there's no single right answer to that question as some will do great in outpatient treatment while others clearly require the around-the-clock assistance and care of a residential facility. If you're wondering which type of treatment will be best for you, consider the following elements:
Inpatient treatment is ideal for those whose Percocet addiction has spiraled out of control causing extreme disruption in their lives.
Inpatient treatment is ideal for those who have tried outpatient methods and failed.
Inpatient treatment is ideal for those who suffer from dually diagnosed conditions.
Outpatient treatment is generally more affordable and ideal for those who have significant support at home.
Outpatient treatment is ideal for those who have already completed an inpatient treatment program.
Outpatient treatment is ideal for those who have other life commitments that prevent them from seeking around-the-clock help.
If you or someone you know is addicted, consider the help of a treatment professional to kick start your recovery.