If you are considering marijuana addiction treatment, you should ask yourself whether or not it is necessary for you. Treatment for marijuana addiction is usually necessary for those who have become addicted to the drug over time. Consider your needs and whether or not marijuana addiction treatment is right for you.
Does Marijuana Addiction Exist?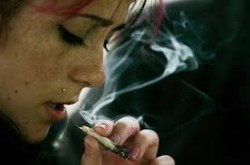 There are some cases where rehab is necessary to help a person overcome marijuana addiction.
Yes. Marijuana addiction is more likely to occur if you either smoke every day or if you started smoking when you were young (NLM). According to the NIDA, "Marijuana dependence appears to be very similar to other substance dependence disorders, although the long-term clinical outcomes may be less severe."
Compulsive Drug Seeking Behavior
Continued abuse despite "harmful effects upon functioning in the context of family, school, work, and recreational activities"
Dependence
Withdrawal Symptoms
Cravings
Who Becomes Addicted to Marijuana?
Marijuana addiction and dependence are likely to occur in those who abuse the drug heavily. Although the drug does not have as many health effects as some other heavily abused drugs (like heroin and cocaine), it can still cause issues in someone's life. But marijuana addiction treatment is often for those who have had many issues with the drug and not those who smoke it recreationally.
"On average, adults seeking treatment for marijuana abuse or dependence have used marijuana nearly every day for more than 10 years and have attempted to quit more than six times" (NIDA). If your situation is similar, you should consider marijuana addiction treatment.
Who Should Seek Treatment for Marijuana Addiction?
According to the ONDCP, "In 2011, approximately 872,000 Americans 12 or older reported receiving treatment for marijuana use, more than any other illicit drug." Marijuana addiction treatment is necessary for certain people and those who are addicted to the drug often benefit from formal treatment.
Ask yourself these questions and decide whether or not you would benefit from marijuana addiction treatment. Answer honestly and, if you answer yes to many of these questions, then you are a good candidate for formal marijuana addiction treatment.
Do I smoke marijuana every day?
Have I smoked marijuana every day for at least a year?
Did I start smoking when I was a teenager?
Do I feel like I need to smoke marijuana in order to feel relaxed, have fun, or to just feel normal?
Am I unhappy when I am not smoking?
Do I feel cravings for marijuana when I cannot smoke?
Have I ever experienced withdrawal symptoms from marijuana, including: Insomnia and Irritability.
"Feeling Nervous" or Anxious
Depression
Decrease in appetite
Do I feel apathetic toward the other aspects of my life that do not have to do with smoking marijuana?
Do I neglect my responsibilities in order to smoke? Do I do this often?
Do I only want to spend time with people who smoke?
Have I ever experienced health, work, school, relationship, or legal problems as a result of my marijuana use?
If so, were these problems severe?
If so, did I continue to smoke?
Do I feel like I could not stop smoking, even if I wanted to?
If you answer yes to these questions, you should consider marijuana addiction treatment.