If you are abusing Adderall for a certain period of time and feel that you are unable to stop, even if it is causing issues in your life, you need Adderall rehab.
Who Abuses Adderall?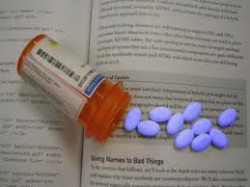 If you're having a hard time quitting Adderall on your own you may need help from a rehab program.
Some people who use Adderall the way they are prescribed to end up becoming dependent on the drug. According to the NLM, you should not "stop taking dextroamphetamine and amphetamine [the main medications in Adderall] without talking to your doctor," as "you may develop severe depression and extreme tiredness." Symptoms of withdrawal will likely be much worse if you are abusing the drug, but dependence does not constitute abuse or addiction.
Those who abuse Adderall are those who take the drug in higher doses than originally prescribed or who take the drug without a prescription.
Many college students have begun doing so, as Adderall can keep one alert and focused with little need for sleep. According to MIT, "Diverted prescription stimulants (mainly, amphetamines like Adderall and Dexedrine) are second only to marijuana in their popularity with this age group." Adderall abusers:
Take higher amounts of Adderall than prescribed
Take Adderall without a prescription
Take large amounts of Adderall for several days and then sleep it off (a binge-crash cycle of drug abuse)
Take Adderall for a reason other than prescribed (to stay awake, to lose weight)
Who Needs Adderall Rehab?
Many people who abuse Adderall believe that they will just do so once, at one party or to stay up studying for one test, but this is not always the case. "The combination of dextroamphetamine and amphetamine can be habit-forming," according to the NLM, and people do not always realize this. Several days of Adderall abuse can lead to cravings and other problems.
Someone who has become addicted to Adderall, or who has a real problem with Adderall abuse, should attend some sort of amphetamine rehab. If you do abuse the drug one time, that does not mean you are addicted, but Adderall is potent and habit-forming. And abuse of the drug can often lead to problems only rehab can help fix.
Do I Need Adderall Rehab?
Ask yourself these questions, and consider whether or not you may need Adderall rehab. If you answer yes to most of them, seek treatment at a formal rehab facility, and get your life back from Adderall addiction and abuse.
Do you feel like you need Adderall just to wake yourself up?
Have you ever taken other drugs to counteract the effects of Adderall (ex. opiates to help you sleep)?
Have you neglected your old friends in order to only spend time around other people who abuse Adderall?
Do you take Adderall often, at least once a day, and not in your prescribed dosage?
Do you become irritable, depressed, or anxious if you cannot take Adderall?
Have others spoken to you about your abuse of Adderall?
Have you encountered several problems in the last year because of your Adderall abuse, including problems in: School, Work, Family Life and Relationships
Do you feel that, even if you wanted to stop taking Adderall, you couldn't do it alone?