Benzodiazepines such as diazepam (Valium) and alprazolam (Xanax), have been favored to help treat anxiety and insomnia, and alcohol/drug -related withdrawal, since their debut in the 1960s. However, though they are highly effective for their intended uses, caution must be taken when prescribing these medications because they can be addictive. NIDA-funded researchers have found that benzodiazepines can be addicting in a way that resembles that of opioids, cannabinoids, and a drug used in clubs, called GHB. There are now hopes of designing new benzodiazepines that still lessen anxiety but do not have the potential for addiction.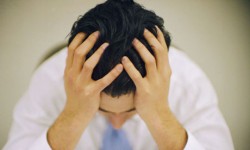 You do not have to let alprazolam ruin your life. Help is available.
Alprazolam is prescribed for the treatment of anxiety disorders and panic disorders, because it works by decreasing abnormal or unexplained excitement/manic activity in the brain. Alprazolam is recommended for short term/intermittent use. However, some patients have reported using it on a daily basis.
These patients may have a condition that requires frequent use, or patients may feel they need to self-administer and increase their dosage without further instruction by their physician.
The habit-forming potential of alprazolam is considered to be high risk. Possible addiction can occur as early on as the first week of use. It is for that reason that the prescribed dosage and instructions given by the physician should be followed strictly.
Adolescents and young adults who take alprazolam to obtain a high, frequently end up addicted to alprazolam.
Alprazolam addicts may exhibit:
Changes in appetite/weight changes
Abrupt changes in mood/mood swings
A need to use more than the prescribed dosage
Trouble concentrating
Unsteadiness/seem intoxicated
The intoxicated state that alprazolam induces results in a loss of inhibition and impaired judgment. Alprazolam works fast and has a relatively short duration. After each use, withdrawal symptoms can begin quickly. The arrival of such withdrawal symptoms typically persuades the patent to take more of the alprazolam, and this behavior eventually leads to addiction. Breaking an addiction has been reported to be very painful for the addict. Consult the prescribing physician is always recommended before discontinuing the use of alprazolam, because stopping abruptly may cause withdrawal symptoms.
A Return of Anxiety
Headaches
Nausea and Vomiting
Seizures and Hallucinations
Lightheadedness
Sweating
Insomnia
Most of those who take alprazolam will begin to experience some side effects within twelve hours of reducing the dosage or abruptly stopping due to running out of the prescription. Symptoms tend to reach their worst levels of intensity at the four-day mark and then may continue to cause issues for weeks or months, depending on the dosage of alprazolam and prescription schedule previously taken.
A physician is able to assess each situation and give recommendations as to what to expect when stopping use. Alprazolam abuse has a high success rate of treatability, but it is never recommended to be taken on alone. Since some of the symptoms may require immediate treatment if they are severe enough, the full support of a physician/medical staff, family, and friends should be enlisted.