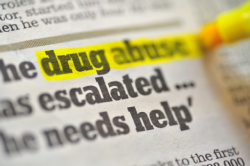 Did you know that 9 out of 10 addicts began using before the age of 18?
Drugs and alcohol play a pivotal role in American society as a whole. Millions of people abuse these substances on a regular basis despite the dangers and repercussions that are felt as a result of such use.
Studies estimate that 90% of teens have tried alcohol at least once and that many have experimented with illicit substances such as marijuana, prescription painkillers or other drugs too.
Why Do People Use Drugs?
The decision to abuse drugs varies from one user to the next. Some will use drugs to feel comfortable in social settings, others are seeking the euphoria that comes from substance use while others are simply trying to cope with emotions that they don't otherwise understand how to deal with. Some of the most common reasons for drug use include:
Experimentation
To feel comfortable in a social setting such as while at a party or a nightclub
To increase energy or alertness
To cope with stress
To cope with physical illness, pain or injury
To cope with mental distress such as anxiety or depression
To feel "good" or "comfortable"
To satisfy relationships or for self-fulfillment
To compensate for feelings of shame or guilt
Drug Abuse Facts
Did you know that teens are experimenting with drugs at a much earlier age these days? The average age for a first experience with drug use is now 13 and many children as young as age 9 report having already tried marijuana or alcohol.
The Following Facts Pertain to Drug Abuse:
More than half of all emergency room admissions are the result of drug or alcohol use.
More than half of all fatal traffic accidents are the result of drug or alcohol use.
More than half of all women who contract an STD while in college are under the influence of drugs or alcohol at the time when they contract the disease.
Nearly a third of all alcoholics are college dropouts.
The majority of domestic violence cases are the result of alcohol or drug use.
Most people who are addicted to drugs or alcohol never receive treatment despite the fact that addiction IS a treatable disease.
Effects of Drug Abuse
Drug abuse has a range of effects on the mental and physical health of the user. Not only will long-term drug abuse often lead to physical dependence and addiction, serious health complications such as organ damage, disease, infection or overdose can also occur.
Overdose
People who struggle with drug addiction are at an increased risk of developing a tolerance to the drug that they use and will often take excessive amounts in order to produce the same or similar euphoric effects. As a result, many users overdose. When overdose occurs, the results can vary and, in some cases, can even be deadly. Symptoms of overdose may include:
Loss of Consciousness
Seizures or Convulsions
Coma
Changes in skin color, especially bluing of the skin or pale and flush skin
Abnormal pulse rate or a complete lack of pulse
Difficulty breathing or a complete lack of breathing
Fever, Hyperthermia
Slowed Heartbeat or Arrhythmia
If you suspect that someone has taken an overdose of any substance, call 911 immediately for medical treatment. Left untreated, overdose can be fatal.