How can ecstasy addiction be treated? According to the NIDA, "There are no specific treatments for MDMA abuse." This does not mean that ecstasy addiction cannot be treated but just that there are no official treatments that have been proven to be especially effective to treat ecstasy (also called MDMA or molly) addiction.
While ecstasy has been proven to cause "dependence, including continued use despite the knowledge of physical or psychological harm, tolerance (or diminished response, and), and withdrawal effects," it can be assumed that there are people who experience a kind of ecstasy addiction (NIDA). Ecstasy is a powerful drug and creates strong reactions in abusers, especially those who take it chronically. Luckily, there are still formal treatment options available.
What Can I Compare Ecstasy Addiction Treatment To?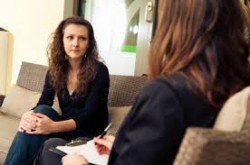 Rehab can help you safely stop using ecstasy.
The NIDA states that ecstasy is "a synthetic, psychoactive drug that has similarities to both the stimulant amphetamine and the hallucinogen mescaline" (NIDA 2).
According to CESAR, in the case of mescaline, "no physical dependence or psychological dependence has been reported, although it may be possible."
Amphetamines, however, can cause addiction, a fact of which many people are aware.
We understand the he most effective treatment for amphetamine addiction to be behavioral interventions, but there is still continuous research concerned with the need to find pharmacological treatment for amphetamine addiction (NIDA). The treatment for ecstasy addiction is quite similar, and someone who is addicted to ecstasy should still consider formal addiction treatment, as it will be mostly made of behavioral therapy.
Behavioral Treatments
"The most effective treatments for drug abuse and addiction are cognitive behavioral interventions that are designed to help modify the patient's thinking, expectancies, and behaviors, and to increase skills in coping with life's stressors" (NIDA 1). This is also the best type of treatment for ecstasy addiction.
Some of the most effective behavioral therapies found in formal addiction treatment are:
Cognitive-Behavioral Therapy - Also called CBT, this type of behavioral counseling teaches patients to look at their drug abuse in a new way. It helps them modify their thinking, as stated above, recognize their cravings, and find new ways to avoid them. This type of therapy is especially effective when the participant is willing and hoping to get better.
Contingency Management - This type of behavioral therapy allows patients to receive rewards based on abstinence and helps replace the rewards they are not getting from drug abuse (ex. euphoria, pleasure). The rewards usually promote a healthy lifestyle, and this type of therapy could be good for someone just starting ecstasy addiction treatment.
Group Therapy and Support Groups - Group therapy is also highly beneficial as patients are able to meet others who are going through the same things they are. It can promote bonding and peer help, which does a lot for addiction patients. The NIDA state that support groups may even "be effective in combination with behavioral interventions to support long-term, drug-free recovery" (NIDA 1).
Ecstasy addiction treatment does not have a specified plan like some of the other drugs of addiction, but you still have options and should attend drug detox and counseling. Ecstasy may cause a person to become addicted, and asking for help will take you a long way as you start your recovery.