Recent study finds that young adults are abusing prescription drugs for reasons other than peer pressure. Subtle components including peer drug associations, points of drug access and motivation to misuse are influencing drug use among the 18-29 year old age group. Unfortunately, this proves that early prevention efforts in this age group are likely not as effective as once believed.
A Growing Problem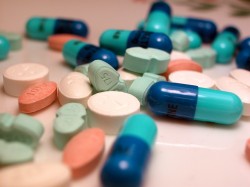 Misconceptions about the dangers of pills responsible for youth drug use.
According to the Office of National Drug Control Policy, prescription drug abuse is a growing concern throughout the United States. Pharmacies dispense more opiates in this country than anywhere else in the world combined.
Nearly 300 million prescriptions for painkillers were released in 2009 and that number continues to grow at an alarming speed.
Despite law enforcement efforts to crack down on the illegal dispensing of narcotics, millions of doses of these dangerous drugs make their way to the streets and into the hands of users every single year.
Peer Drug Associations
Experts, attempting to tacking the growing problem of youth drug abuse, have long believed that peer pressure was primarily to blame for the misuse of these drugs, but a recent study found that it's not so much peer pressure that's causing the drug use as it's actually peer drug associations. People see their friends having fun while under the influence, and they want to be a part of the action. Despite the adverse side effects that can be associated with the drugs, the perceived "fun" outweighs the risk - at least to the unsuspecting eye.
Peers as Points of Drug Access
Studies have found that more than 70% of those who take prescription drugs, especially painkillers, receive them from their friends or family members. Because most youth drug users are receiving prescription drugs from their friends or their family members, they often deem the drugs "safe" or not as harmful as the media makes them out to be. After all, why would a friend be legitimately prescribed the medication if it weren't safe? Unfortunately, this premise is totally off as a prescribed medication is not safe simply because it is prescribed nor is it safe for someone who doesn't have a prescription to take it.
Motivation to Misuse
The fact that drugs seem "fun" and "friendly" reduces the perceived risk of using in youth. In addition to these troubles, youth drug users are motivated to misuse prescription drugs for a number of reasons. According to a recent study posted by NCAAD, many teens and young adults are now using prescription drugs in order to stay awake. It's long been known that college students are likely to take amphetamines in order to stay awake while cramming for a test; but only recently studies have found proof that these same students often compensate for their long study hours by later taking benzodiazepines to help them fall asleep. Busy schedules and a desire to "stay on top of things" has created a strong motivation among youth to misuse prescription medications.